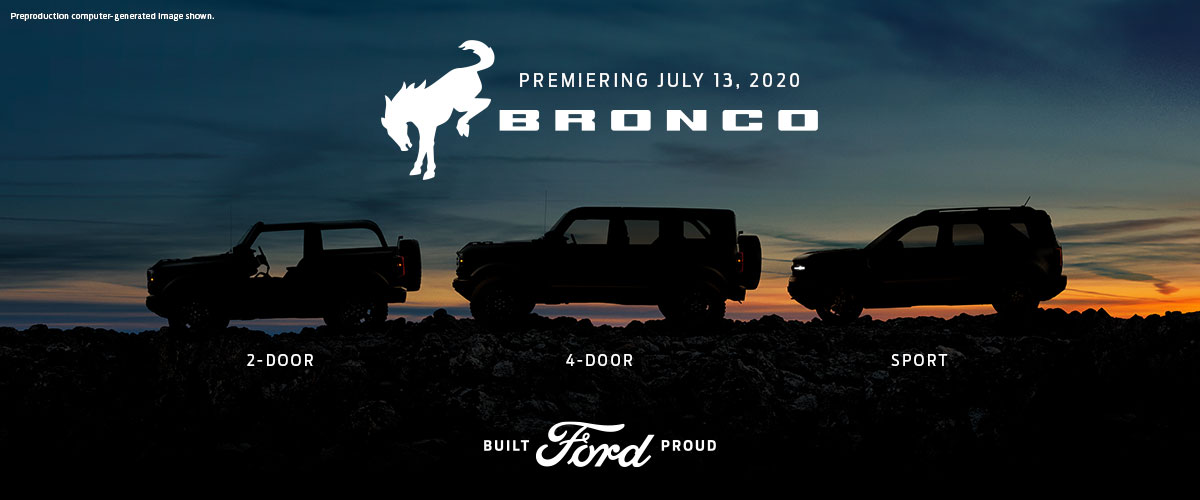 The Legend Returns - Don't Miss Out! Reserve Your Ford Bronco Today.
With a legacy that can't be broken, the entire Bronco family is designed, engineered, and built for adventure. The all-new Ford Bronco family has been tested under extremely grueling conditions to ensure it was tough and capable enough to wear the iconic Bronco nameplate. 
So, get ready to mount up and get dirty because the one and only legend is making its long-awaited return. The Ford Bronco - Built Wild.
Reserve the Bronco